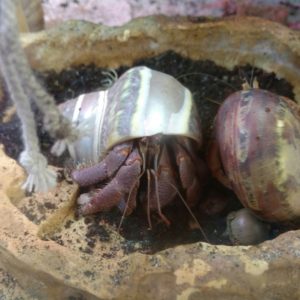 This is Foe. Foe is a medium sized female Coenobita clypeatus. This is Foe's Crabbook page so be sure to check back often.

To say that Foe is an enthusiastic eater would be an understatement. Foe is a straight up piggy. She spends hours eating worm castings and greensand. She does this almost daily.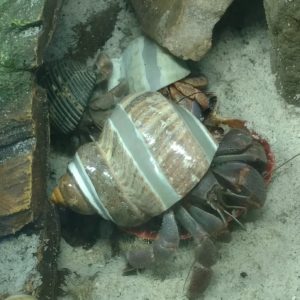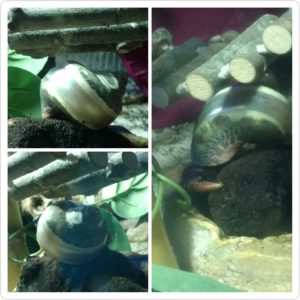 Foe also loves the hanging cocohut treehouse and usually sleeps there during the day when she is taking a break from eating.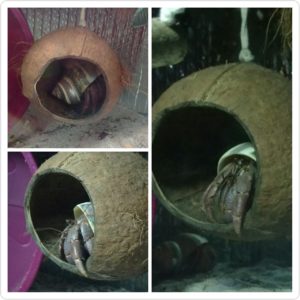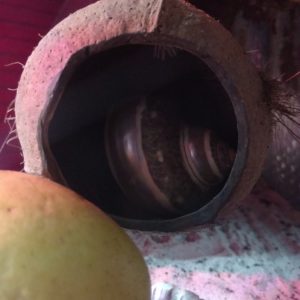 She also likes to camp out in the hamster wheel but doesn't usually walk on it. She tends to stay on the right end of the tank but does venture to the fresh water pool too (which is on the right side). Foe may be a bit of a loner.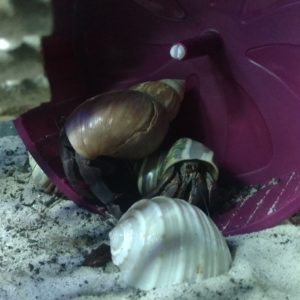 2/19/2017 Foe dug down for a molt tonight, right near the fresh water. Explains why she has been so ravenous and even changed shells.
My digger was Jodie Foster and NOT Foe!
3/6/2017 Foe dug under today, for sure her this time and I think she is currently making her molting nest against the glass, I have video!
3/9/2017 She's back.